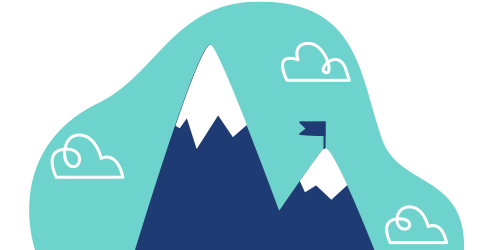 The healthcare industry is currently the largest employment sector in the United States. There is incredible demand for workers in this field, with tens of thousands of jobs being added every year.
Thankfully, you don't have to spend years in medical school in order to work in healthcare. In fact, many top healthcare jobs don't require a college degree at all. If you're interested in a healthcare career, but don't have a degree, you should take a closer look at these jobs.
Hearing Aid Specialist
The job of a hearing aid specialist is to outfit clients with an appropriate hearing aid. A specialist may conduct hearing tests, recommend hearing aids, or repair hearing aids that have been damaged. It's common to see these specialists working in hospitals and in audiologist offices.
While some employers prefer to hire specialists with a bachelor's degree, only a high school diploma is required for the job. You will also have to pass a licensing exam. According to the US U.S. Bureau of Labor Statistics, the median salary for a hearing aid specialist is $50,250.
Medical Assistant
Hospitals and doctor's offices can get pretty hectic. Medical assistants work to provide support to other medical staff. They may handle administrative tasks, such as appointment scheduling, or help to prepare patients for exams.
Typically, a medical assistant will have to complete some sort of post-secondary program. These programs can typically be completed in less than a year. How much can you expect to earn? The average salary for a medical assistant is $32,480 per year.
Phlebotomist
If you've ever had blood drawn, you've been treated by a phlebotomist. These specialists draw blood for lab testing. It's a simple but essential job in the healthcare industry. Some phlebotomists travel from one facility to another, while others work at a specific healthcare site.
As long as you have a high school diploma, it's possible to become a phlebotomist in just a few months. You'll need to complete a training program, which typically takes between six and twelve weeks. The mean annual wage for a phlebotomist is $31,890.
Certified Nursing Assistant
If you're interested in nursing but aren't ready to enroll in a college program, you should consider working as a Certified Nursing Assistant. CNAs work to assist nurses by providing basic care to patients. A CNA may handle patient feedings, change bedpans, or take a patient's vital signs.
As long as you have a high school diploma, you'll only need to complete a short training program to become a CNA. These programs can typically be completed within six weeks. Once you've finished your training and passed your state's licensing exam, you can start working at a healthcare facility. Workers in this field earn $27,710 a year on average, with an average hourly wage of $12.36 per hour.
Audiology Assistant
Audiology assistants work alongside audiologists to provide care to the hearing impaired. Assistants will typically help with routine duties, such as scheduling patients and updating medical records. They may also check and maintain audiology equipment or assist patients with their hearing aids.
Although there are training programs for audiology assistants, it's more common to receive on-the-job training from an audiologist. Salaries in this field vary based on location and experience levels. In 2019, audiology assistants earned between $24,476 and $47,200 yearly.
Home Health Aide
Home health aides work directly with patients in the home, and they often work with seniors or the disabled. An HHA may provide basic health care services, such as monitoring vitals, or they may assist with basic household tasks, such as cleaning and preparing meals.
To work as a Home Health Aide, you'll need to complete a training program, which usually lasts for one semester. Depending on your location, you may also need to pass a state licensing exam. The median salary for an HHA median salary is currently $24,200. Because this field is in high-demand, salaries are expected to increase over the next ten years.
Want to learn more about healthcare jobs that don't require a degree? Take a look at the Staffing Proxy job board to see if you can find job openings that interest you. Employers are hungry to hire qualified healthcare workers. Even if you don't have a degree, there are plenty of opportunities you can take advantage of.