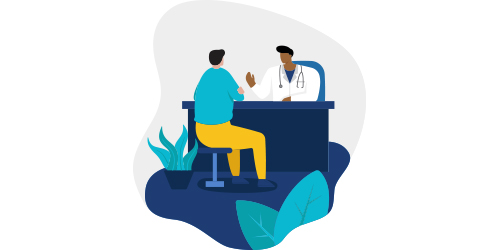 The U.S. Bureau of Labor Statistics is predicting that the hearing aid dispenser field will see above-average growth in the next few years, making it a great career to get into. If you have questions about this career, keep reading: we've answered some of the most common questions about hearing aid dispensers.
What does a hearing aid dispenser do?
As a hearing aid specialist, you'll be expected to administer hearing tests and provide recommendations for hearing devices. You may need to adjust devices or manipulate them so that they fit a patient's ear canal. It's likely that your position will require you to sell hearing devices to patients.
Depending on your position, you may be required to travel to patients in order to provide testing. Hearing aid dispensers work in many environments, including healthcare offices, nursing homes, and even in the homes of patients. Many hearing aid dispensers work for private businesses that sell hearing aids. Your position may require you to work individually, or you may be a part of a much larger team.
How is a hearing aid dispenser different from an audiologist?
Audiologists are trained to diagnose and treat hearing disorders. However, a hearing aid dispenser is only qualified to provide testing and fitting for hearing aids. Audiologists typically need at least eight years of post-secondary education, while a hearing aid dispenser only needs to have a high school diploma.
Both audiologists and hearing aid specialists are required to pass licensing exams in order to work in their field. Audiologists must meet continuing education requirements, but this typically won't be a requirement for hearing aid dispensers. The average salary for an audiologist is $82,877 while the average salary for a hearing aid dispenser is $68,714.
How can I become a hearing aid dispenser?
In Minnesota, you must be 21 or older to work as a hearing aid dispenser. You'll also need a high school diploma and the appropriate certification. To obtain certification, you must receive a passing score on the Hearing Aid Dispenser Examination and submit an application to the Department of Health.
In order to prepare for the exam, you can study independently or participate in a training program. You'll be expected to answer questions about the physics of sound, the anatomy of the ear, and the function of hearing instruments. You'll also have to answer questions about hearing instrument selection.
How can I find hearing aid dispenser jobs?
Because hearing aid specialists work in many environments, there is a wide range of opportunities available. There is a high level of demand for qualified candidates, and some employers may be willing to assist workers with training and certification. On-the-job experience can make it much easier to pass the certification exam.
If you're interested in this field and would like to learn more about potential opportunities, you should take the time to look at the Staffing Proxy job board to see if any open positions match your experience level. Even if you're not currently certified to work as a hearing aid dispenser, you may find positions that are relevant to you.