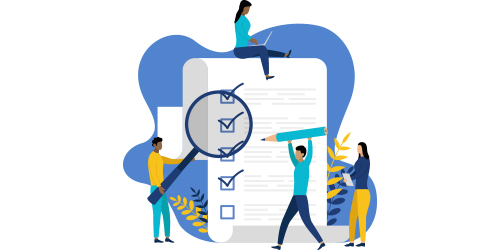 If you want to work in the healthcare industry, you don't necessarily have to go to medical school and earn a doctorate. There are all kinds of jobs in the healthcare field, including jobs that only require a few years of schooling. These in-demand healthcare jobs are all expected to see significant growth over the next ten years, and they all pay very well.
Physician's Assistant
As the job title implies, a physician's assistant directly assists a physician or surgeon. PAs can examine patients, order diagnostic tests, and even prescribe medication. While a PA does require some supervision from either a physician or surgeon, they handle many of the same responsibilities that a doctor would.
In order to become a physician's assistant, you will need to complete a two-year master's program. You will also need to pass the Physician Assistant National Certifying Examination. The median annual wage in this field is $108,610. There is a strong need for PAs, especially in medically underserved communities.
Speech Therapist
A speech therapist works to assess, diagnose, and treat speech and language disorders. They also provide treatment for swallowing disorders. Because of the nature of their job, speech therapists primarily work with children. However, they can and do work with adults as well.
Before you can become a speech therapist, you'll need a master's degree from an accredited program. Licensing is also required in most states. In some states, supervised clinical experience is also a requirement. With a median annual wage of $77,510, this is a well-paying career that offers plenty of opportunities.
Dental Hygienist
Dental hygienists work alongside dentists to provide oral healthcare. They may examine patients to check to signs of oral disease, clean teeth to remove plaque and tartar, apply sealants, or take dental x-rays. They may also work with patients to ensure they know how to properly brush and floss their teeth.
To work as a dental hygienist, you'll a license and an associate's degree in dental hygiene. While an associate degree can typically be obtained in two years, most dental hygienist programs take three years to complete. The field has seen steady growth for more than a decade, and median annual wages are currently at $74,820.
Audiologist
Audiologists are medical professionals that identify, diagnose, and treat auditory disorders. An audiologist typically works with patients that have experienced hearing loss or patients with conditions such as tinnitus. While many audiologists work directly with patients, there is also significant demand for audiologists in research settings.
Before you can work as an audiologist, you'll need to complete a Doctor of Audiology (AuD) program, though some states only require a master's degree. AuD programs typically take four years to complete (with the fourth year being an externship), while master's programs usually take two years, with additional fellowship experience required for licensure. You'll need a bachelor's degree to be admitted to a program like this, which means you'll need around eight years of school in total. The median annual wage of an audiologist as of 2018 is $75,920.
Nurse Anesthetist
When a patient needs anesthesia before surgery or a diagnostic procedure, they are treated by a nurse anesthetist. These medical professionals provide anesthesia and examine patients to confirm that anesthesia can be safely administered. While a patient is under the effect of anesthesia, the nurse will monitor them closely and provide any necessary adjustments.
To become a nurse anesthetist, you must obtain a registered nursing license and receive a master's degree from an accredited program. The median annual wage for a nurse anesthetist is $167,950, making it one of the highest paying careers in the medical field. Qualified anesthetists are in high demand, and the field is expected to see above-average growth over the next 10 years.
If you're just starting to look at getting into the healthcare industry, the five options we've listed above are great careers with great salaries. Check out the Staffing Proxy job board to see opportunities that are available today.