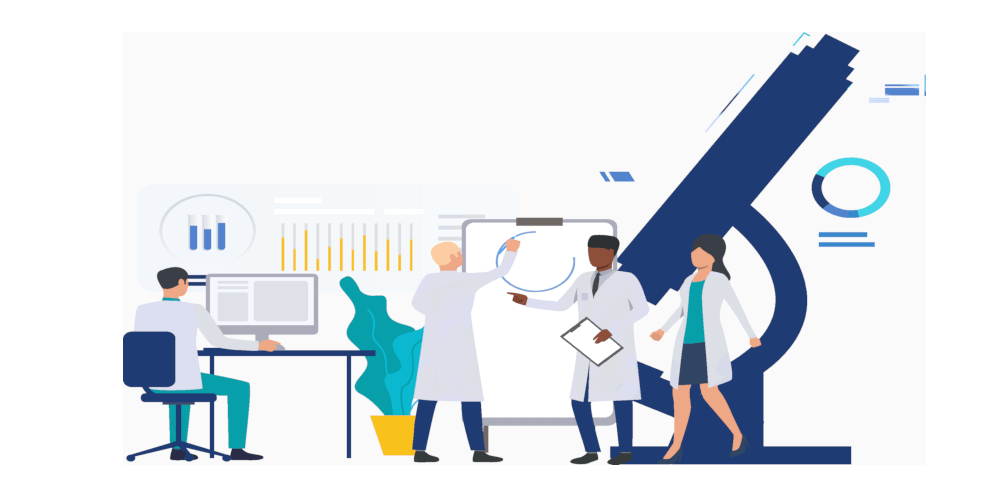 We've already created resources about high-demand healthcare jobs and healthcare jobs that don't require a degree, but what about people who can only work part time? Perhaps you're still finishing up school, or you're a new parent. Or maybe you prefer to not work full-time for other reasons. Either way, there are plenty of part-time job opportunities in the healthcare industry.
We created a list of five healthcare jobs with part-time options, and there are plenty more out there for those seeking part-time work.
Occupational Therapist
Simply put, an Occupational Therapist helps injured or disabled people lead better-quality lives. This includes exercise programs, rehabilitation programs, assistance with tools and resources to aid in recovery, and so much more. This is a rewarding career field with a strong focus on helping people.
Obviously, not all Occupational Therapists work part-time, but there are part-time opportunities in this field. This tends to be more likely with positions in schools, rehab facilities, and nursing homes, but you will sometimes see part-time occupational therapy work at hospitals and clinics as well.
Audiology Assistant
We put Audiology Assistant on our list of healthcare jobs that don't require a degree, and we're bringing it up here as well. (We believe strongly that hearing healthcare is a fantastic field to work in.)
An Audiology Assistant is exactly what it sounds like: someone who assists an audiologist. In many cases, there are audiology-related tasks that need to be performed in clinics, yet they don't require the full skillset of a licensed audiologist. Those sorts of duties get handed down to Audiology Assistants.
Some of the responsibilities of an Audiology Assistant may include helping an audiologist perform tests, repairing audiology equipment, and administrative tasks such as paperwork. According to the American Speech-Language-Hearing Association, this is a role that often requires comprehensive and documented supervision.
Like the other jobs on this list, Audiology Assistants often work full-time, but there are part-time opportunities in the field.
If you want to learn more about being an Audiology Assistant, there's a great article from Maryville University that goes into greater detail.
Home Health Aide
A Home Health Aide provides in-home healthcare services to patients. Responsibilities vary greatly – sometimes an aide will assist the patient in performing daily tasks such as eating, getting dressed, and cleaning, while other times an aide will perform regular health and wellness checks. Sometimes, a Home Health Aide will be required to provide transportation for the patient as well.
With so much variety in duties comes variety in work terms. Some Home Health Aides visit just once a week – or even once a month – while others will live in the residence on a full-time or part-time basis.
Medical Scribe
We'll resist the urge to retell the age-old joke about the readability of doctors' handwriting so we can jump straight to the point: A Medical Scribe is responsible for taking detailed notes about healthcare cases. This oftentimes touches every point in the process, from patient interviews to test results and diagnoses to follow-up care.
This job doesn't require a lot of training, and it's sometimes available to people as young as 18. It does, however, require typing skills and the ability to accurately process and record medical information. A hunger for learning goes a long way here too.
If you want to know more about the day-to-day routine of a Medical Scribe, check out this great article from the Association of American Medical Colleges.
Healthcare Administrator
The duties of a Healthcare Administrator vary widely, with some performing tasks such as scheduling patient visits and helping clients fill out paperwork, while others manage budgets of entire departments and oversee the operations of healthcare facilities. Some Healthcare Administrators are even responsible for creating marketing campaigns. There's a huge amount of variety with how each organization defines the term Healthcare Administrator, which means there's also a huge amount of variety in work hours, paygrade, and flexibility.
While this varies from organization to organization, there are certainly Healthcare Administrator positions that are part-time. Some Healthcare Administrator positions include options for working remote shifts as well.
Conclusion
As you can see, there is a pretty diverse offering of part-time jobs in the healthcare industry. If you're looking for healthcare work, whether it's part-time or full-time, onsite or remote, contact Staffing Proxy today to see what we can do for you. Your dream job might be just one simple email away.